Reggio emilia
|

Modena

|

Milano

|

New York

|

Miami

|

Monterey

|

Dubai
Reggio emilia
|

Modena

|

Milano

|

New York

|

Miami

|

Monterey

|

Dubai
There's no road to happiness
happiness is the road
There's no road to happiness
happiness is the road
We organise captivating and memorable events, all staged with a great love for cars.
From small luxury tours to big rallies or challenging circuit races, we turn the journey into an experience.
As we say:
"There is no road to happiness. Happiness IS the road!"
We also create engaging product presentations, spellbinding test drives and more for car manufacturers and other businesses.
And if you are looking for a partner to create an unforgettable celebration, we have a dedicated team ready and waiting to arrange it.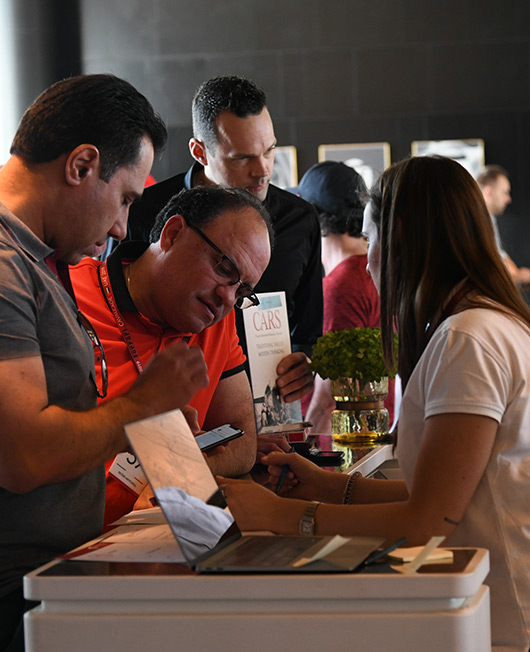 Canossa is a young company run by a young team.
We started out in 2011 with a team of just four people. Eight years later, in 2019, we had 130 passionate professionals with an average age of just 32.
With a large female contingent, we are the biggest female event team, which gives us the care and compassion to create truly memorable events.
In May 2019, the company joined forces with Motorsport Network, simultaneously growing our global presence and improving our range of services.
With great pleasure we are looking forward to MCO 2020 and meeting you and some friends in your wonderful country during this extraordinary event.