Reggio emilia
|

Modena

|

Milano

|

New York

|

Miami

|

Monterey

|

Dubai
Reggio emilia
|

Modena

|

Milano

|

New York

|

Miami

|

Monterey

|

Dubai
There's no road to happiness
happiness is the road
There's no road to happiness
happiness is the road
Organizziamo eventi accattivanti e memorabili, tutti realizzati con una grande passione per le automobili.
Da piccoli tour lussuosi a grandi rally o sfidanti gare in circuito, trasformiamo il viaggio in un'esperienza.
Come siamo soliti dire:
"There is no road to happiness. Happiness IS the road!"
Creiamo anche coinvolgenti presentazioni di prodotto, entusiasmanti test drives e molto altro per le case automobilistiche e per altre realtà aziendali.
Se stai cercando un partner per creare una evento indimenticabile, abbiamo un team dedicato professionale e disponibile per poterlo realizzare.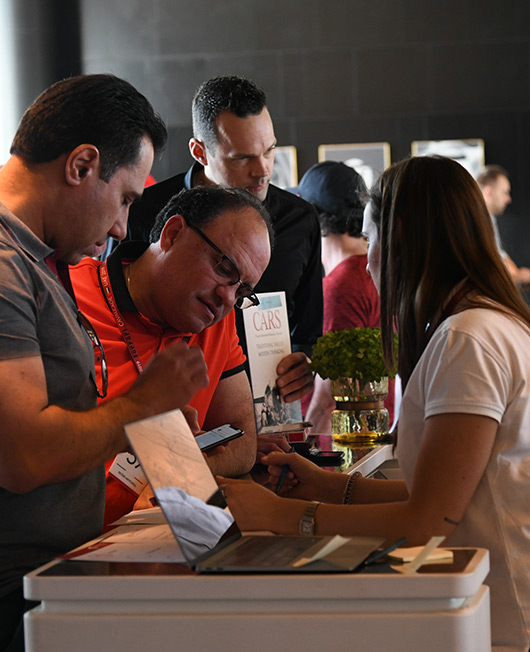 Canossa Events è un'azienda giovane, gestita da un team giovane.
La storia inizia nel 2011 con un team di 4 persone. Ad oggi, il team organizza più di 250 eventi all'anno e comprende 130 professionisti appassionati con un'età media di 32 anni.
Molti di questi sono donne e questo fa di Canossa il più grande team per eventi di sempre.
Nel maggio 2019 Canossa si è unita a Motorsport Network per rafforzare la sua presenza globale e ampliare ulteriormente l'offerta e i servizi.